Incredible gallery of amazing and odd musical instruments.
Oddmusic is home to unique, odd, ethnic, experimental and unusual musical instruments and resources. Tour the Gallery, see in-depth sections featuring artisans who blazed new trails or are on the cutting edge of new and previously unheard musical instruments.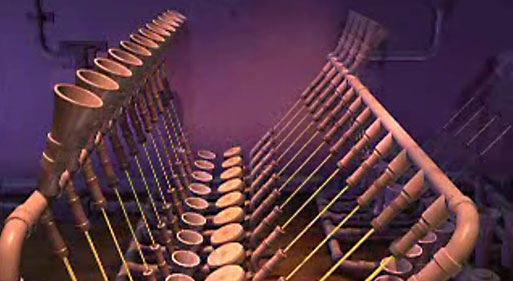 Due Capi- Italian for "Two Heads", the instrument is made from aluminum, wood, drum heads, and contains piezo pickups. The Due Capi was invented and created by Oliver DiCicco of the group Mobius Operandi.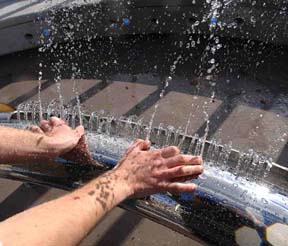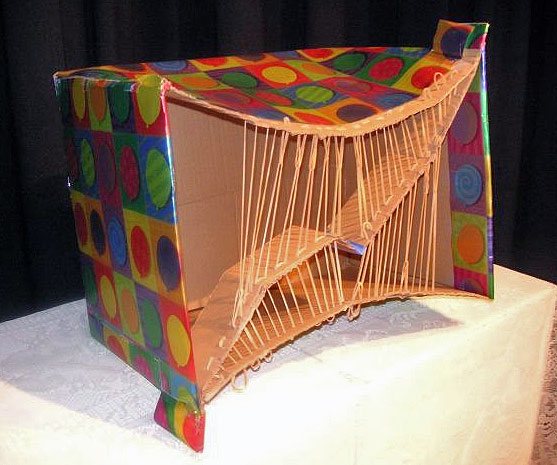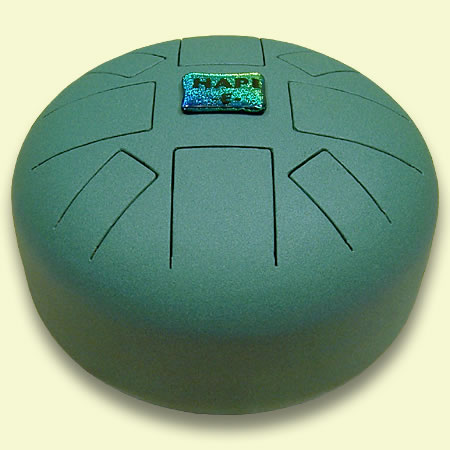 The unique tone of the HAPI Drum, is created by a tuned vibrating tongue of steel. The concept is similar to a wooden tongue drum. When a tongue is quickly and lightly struck with the finger or mallet, it vibrates creating sound waves. Playing a HAPI is similar to playing the Hang Drum, though the similarities end there, as it is a totally different type of musical instrument.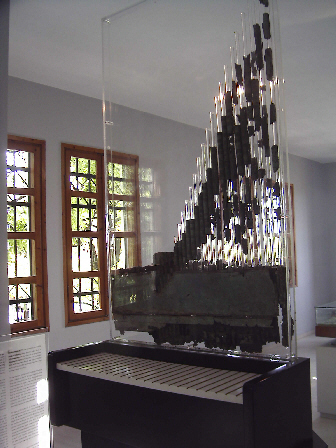 An amazing musical instrument, an hydraulis pipe organ, the first keyboard musical instrument in history, invented by Ktesibios of Alexandria, a 3rd century BC engineer. It consists of 27 bronze pipes, 2cm. diameter and varying in length up to 1.20 metres, and 16 pipes of 1 cm. diameter, placed on a box. The organ was operated by air pumped under pressure through water and controlled by keys. This is the earliest example of the hydraulis organ which was the forerunner of church organs.
The saw is generally played seated with the handle squeezed between the legs, and the far end held with one hand. It is generally played with the teeth facing the body. In the early 20th century the Musical Saw began to get very popular in America and Europe as well. It is also known as the Singing Saw, as it produces a very pure ethereal tone, and can sound similar to a woman's high singing voice.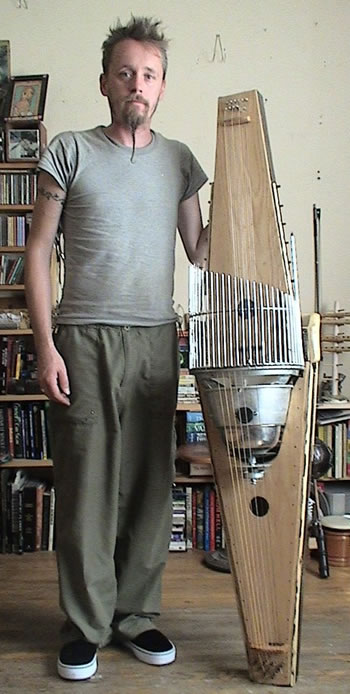 The name of this mammoth beast is the Bowafridgeaphone (bow a fridge a phone). Experimental instrument maker Iner Souster has used refrigerator grates in quite a few of his instruments… Fridge grates, oh fridge grates I love you. Violin bows, on the other hand, are quite afraid of his instruments.
Other items include a broken old speaker, a bundt cake pan, metal salad bowl, and the few other pieces of metal he had lying around his spaceship workshop. There's also 36 strings along the body to help with its resonance, and pick up a few sympathetic tones along the way.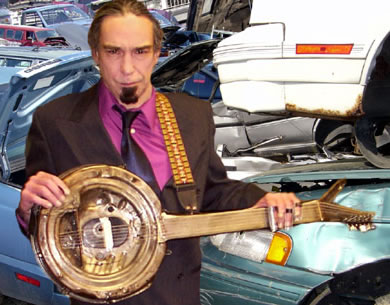 The Car Music Project was conceived in late 1991 by composer Bill Milbrodt (mil-brōt), when his personal car, a battered and road-weary 1982 Honda Accord, was nearing the end of its useful life.
Milbrodt explains, "It had endured close to 200,000 miles of road life with little mechanical maintenance and even less cosmetic attention. It would cost more to repair than it was worth and the poor thing had virtually no value as a trade-in. The paint was faded, pesky springs poked through the upholstery, knobs and handles were missing, and the electrical system was iffy. It dripped oil, blew smoke, and made more noise than a cement mixer. It was time to turn the car into music."