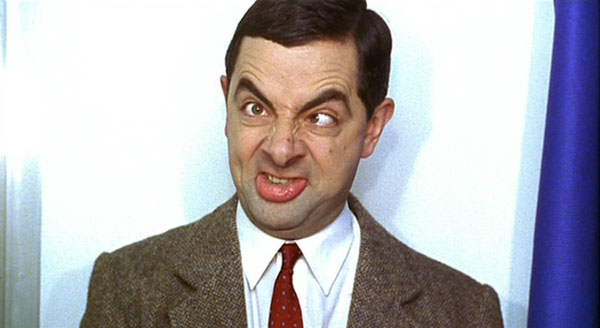 Mr. Bean was a British comedy television series of 14 half-hour episodes starring Rowan Atkinson as the title character. Different episodes were written by Rowan Atkinson,
Robin Driscoll, Richard Curtis and one by Ben Elton. The self-titled first episode was broadcast on ITV on 1 January 1990, with the final episode, Goodnight, Mr. Bean, on 31 October 1995.
Based on a character developed by Rowan Atkinson at university, the series followed the exploits of Mr. Bean, described by Atkinson as "a child in a grown man's body",[1] in solving various problems presented by everyday tasks and often causing disruption in the process.
During its five year run the series gained large UK audience figures, including 18.74 million for the 1992 episode "The Trouble With Mr. Bean".[2] The series has been the recipient of a number of international awards, including the Rose d'Or, and has had an enduring effect on popular culture. The show has been sold in over 200 territories worldwide, and has inspired two feature films and an animated cartoon spin-off