Using new technology, these images, published in UK's Daily Mail, reveal what until now has been a secret – exactly how animals develop in the womb. They were created by the same team who in 2004 showed how human embryos "walk in the womb".
Using a combination of three-dimensional ultrasound scans, computer graphics and tiny cameras, the team were able to show the entire process from conception to birth.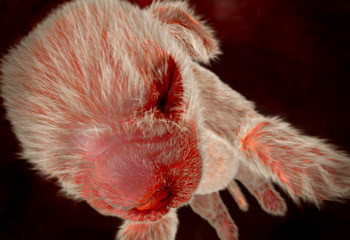 Dog in the womb: at 52 days a full coat of light cream hair is visible with whiskers forming.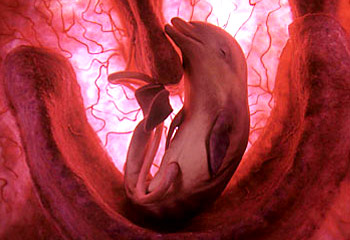 It is a flipping miracle: This dolphin is nearly perfectly formed in vitro.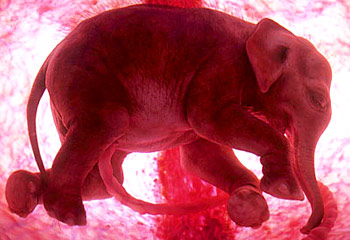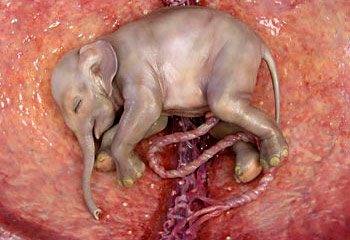 Tiny animal kingdom: the elephant foetus at 12 months, when it is 18 inches long and weighs approximately 26 lbs.