Commonly known as Flying fish & scientifically named as Exocoetidae has more than 40 known species, grouped in 7 to 9 genera (families). Flying fish are commonly found in world's tropical & sub tropical oceans where they have right temperatures to thrive. Flying fish have a very unique defense mechanism for escaping predators. They have found that the best way to avoid other fish in the water is to get out of the water.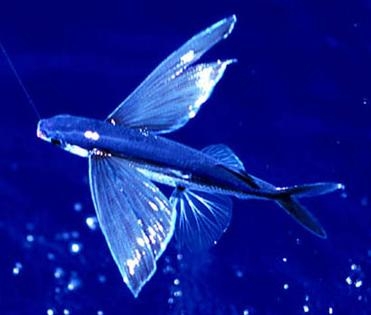 By using their amazing & unusually large pectoral fins, they can take short gliding flights through air, above the surface of the water around 50m.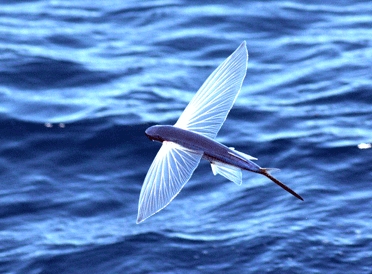 Flying fish are  occasionally beating the surface of the water with its tail fin (caudal fin) in long their flights. Their main diet is Omnivore & they grow up to 18 in (45 cm).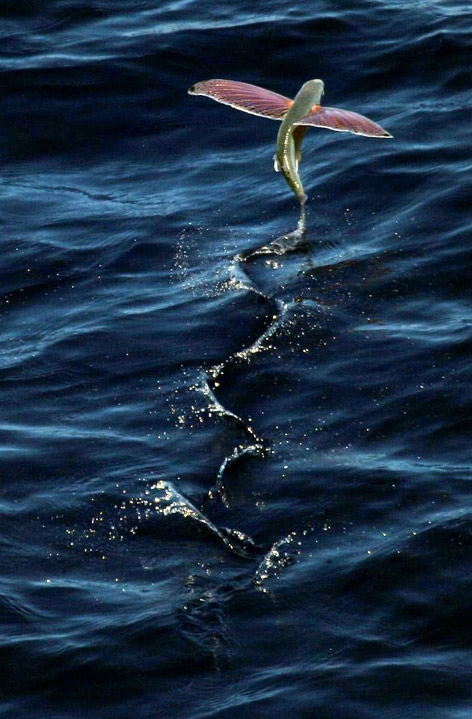 Some flying fish can reach at approximate speed of 30km/hour (20mph) in flight & the recorded for maximum airborne time was 45 seconds, filmed by a NHK TV crew near Yakushima Island ( southern tip of Japan) in May 2008.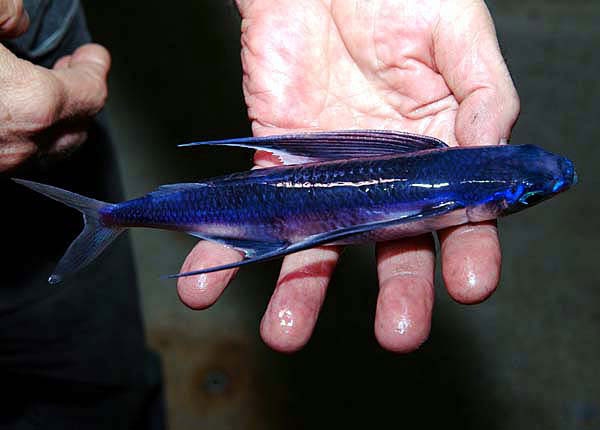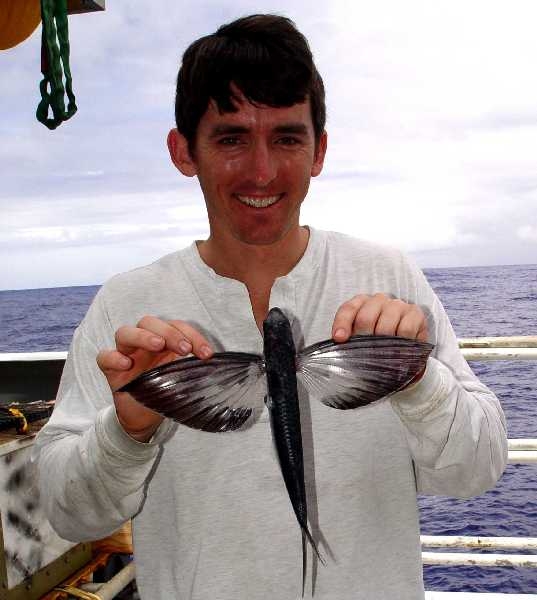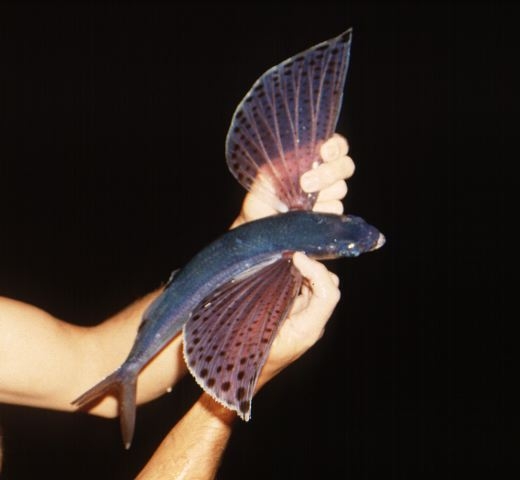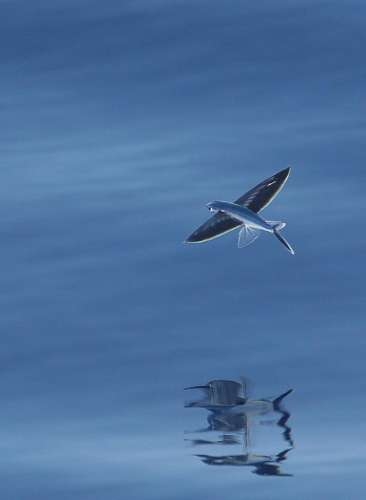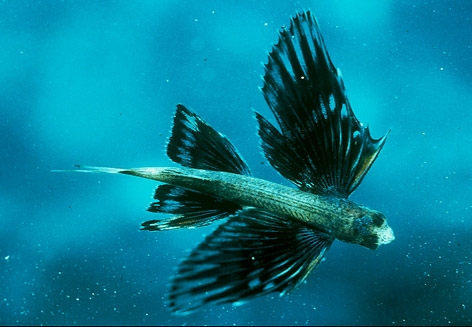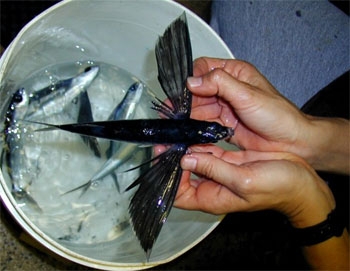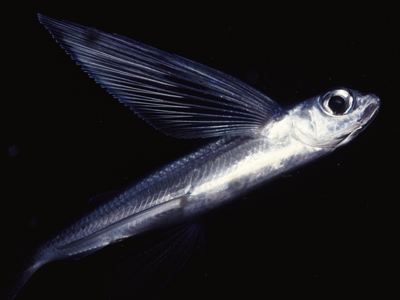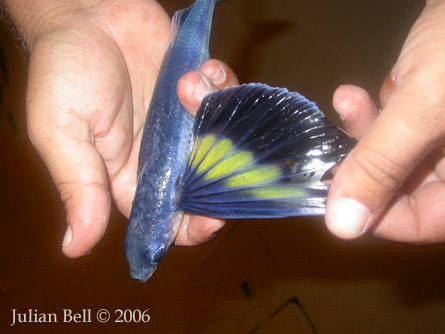 Information Sources: BBC, National Geographics, Wikipedia